Sustainability Projects in Egypt
Organic Garden and Recycling Initiatives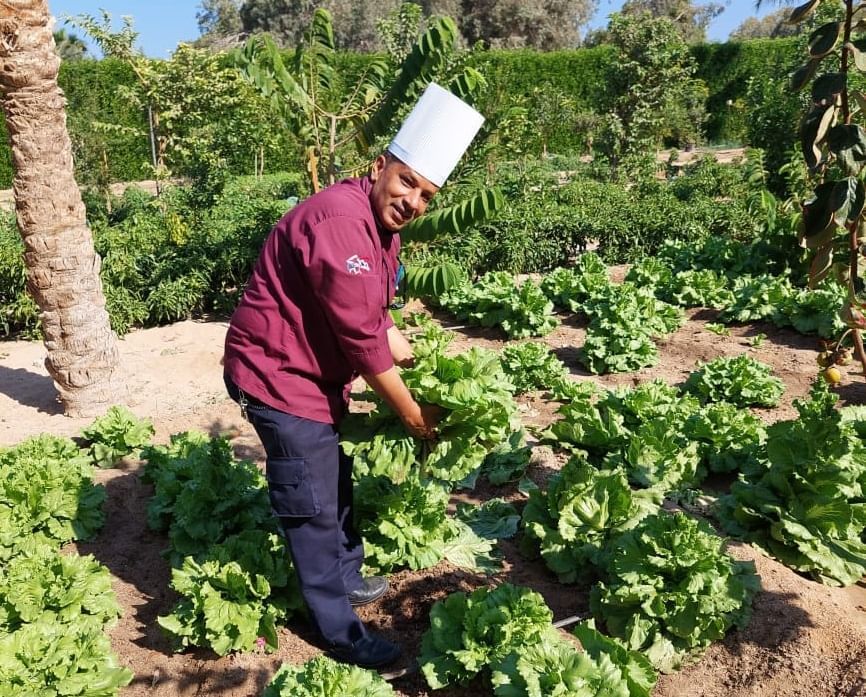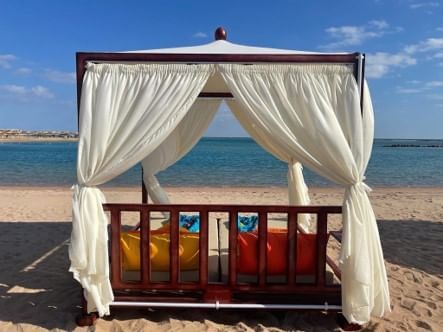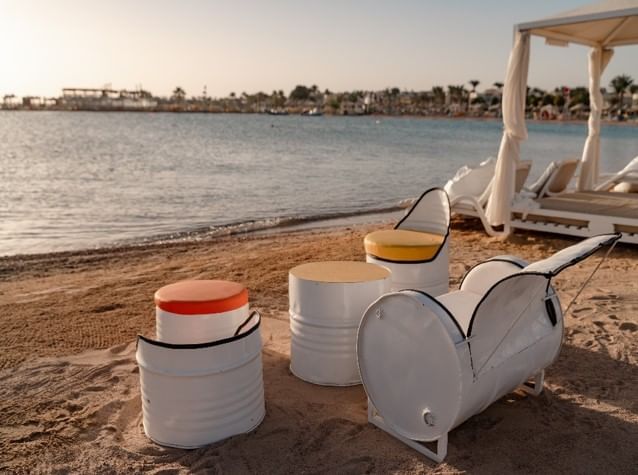 Being environmentally conscious is one of the key elements of the operation across our hotels. The hotels in Egypt, Labranda Royal Makadi and Labranda Club Makadi, take the initiative to create a sustainable food source and rethink the creativity of recycling.
One of the projects is our organic garden, in which we are committed to natural cultivation by avoiding all chemicals and using compost to mineralize the soil. With this implementation, we are able to create a toxic-free and zero-waste garden. The produce from the garden is transported to our kitchen, where the talented chefs create delicious and healthy menus to serve our guests daily.
Besides implementing a self-sufficient concept through the organic garden, the team blends creativity with recycling. This is reflected in the cabana and seating barrels on the beach. In order to reduce waste going to landfills, our team turned the wood waste into a beautiful cabana in which our guests can enjoy their time by the beach. For a more chic and stylish seating arrangement, the team converted barrels into a set of chairs and coffee tables.
These creations are just the beginning of our steps towards a more sustainable future in which we reduce, reuse and recycle. Meeting Point Hotels strives to create a cleaner and greener future for generations to come.